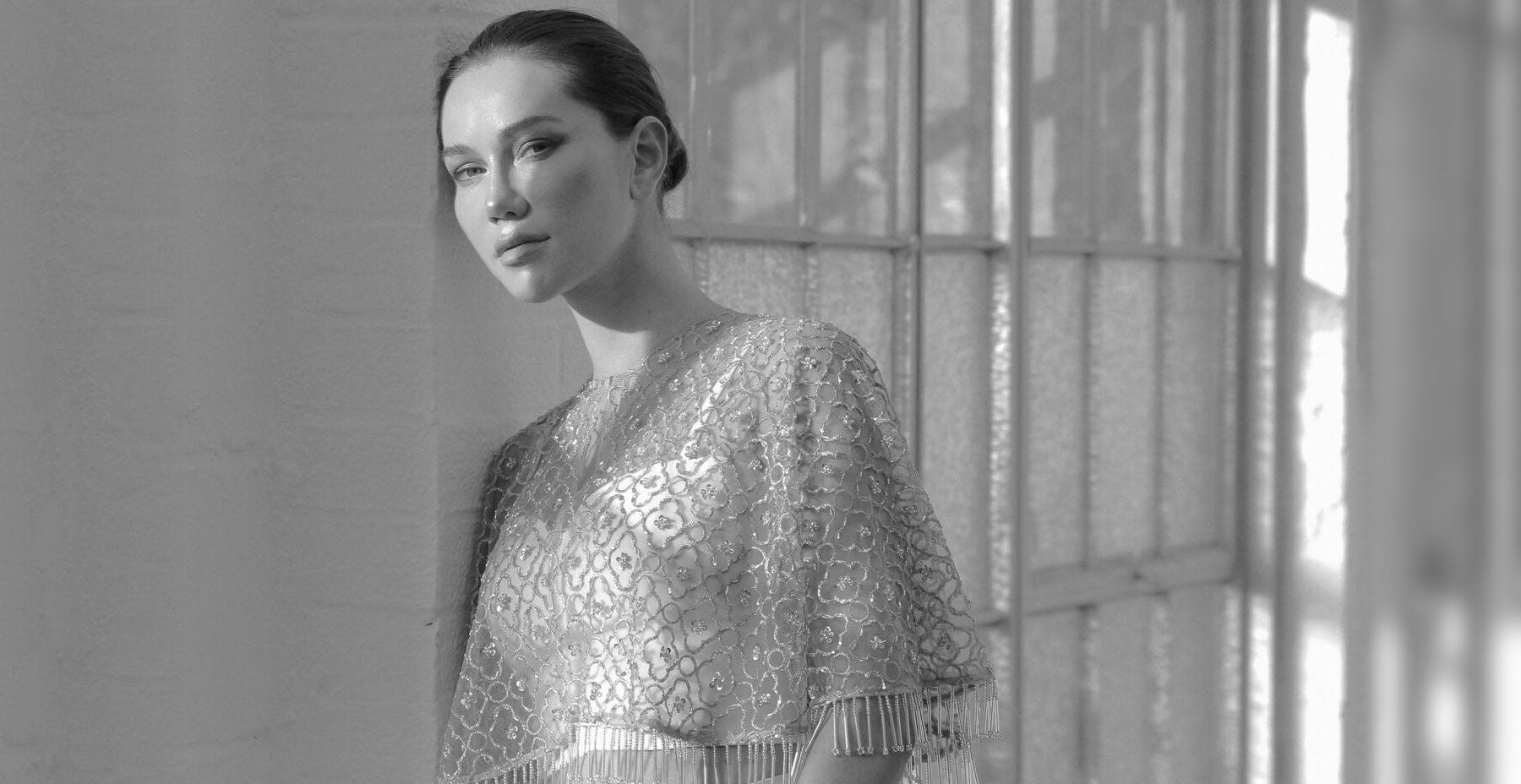 'Aurora' means the first appearance of light in the sky before sunrise. It symbolises our personal story of moving out of the shadow and in to the light.
The colour white represents this light and is a core element of our debut collection and fashion house.

Stunning floral embroidery combined with soft, elegant fabrics that fall gracefully, embody purity, grace and strength in this collection.
Each piece has been carefully designed to complement other pieces in the collection, allowing for a combination of looks to suit your own sense of style. From wardrobe staples, such as palazzo trousers, bralettes and evening skirts to statement boleros, capes and jackets, all our looks give you the freedom to express your individuality.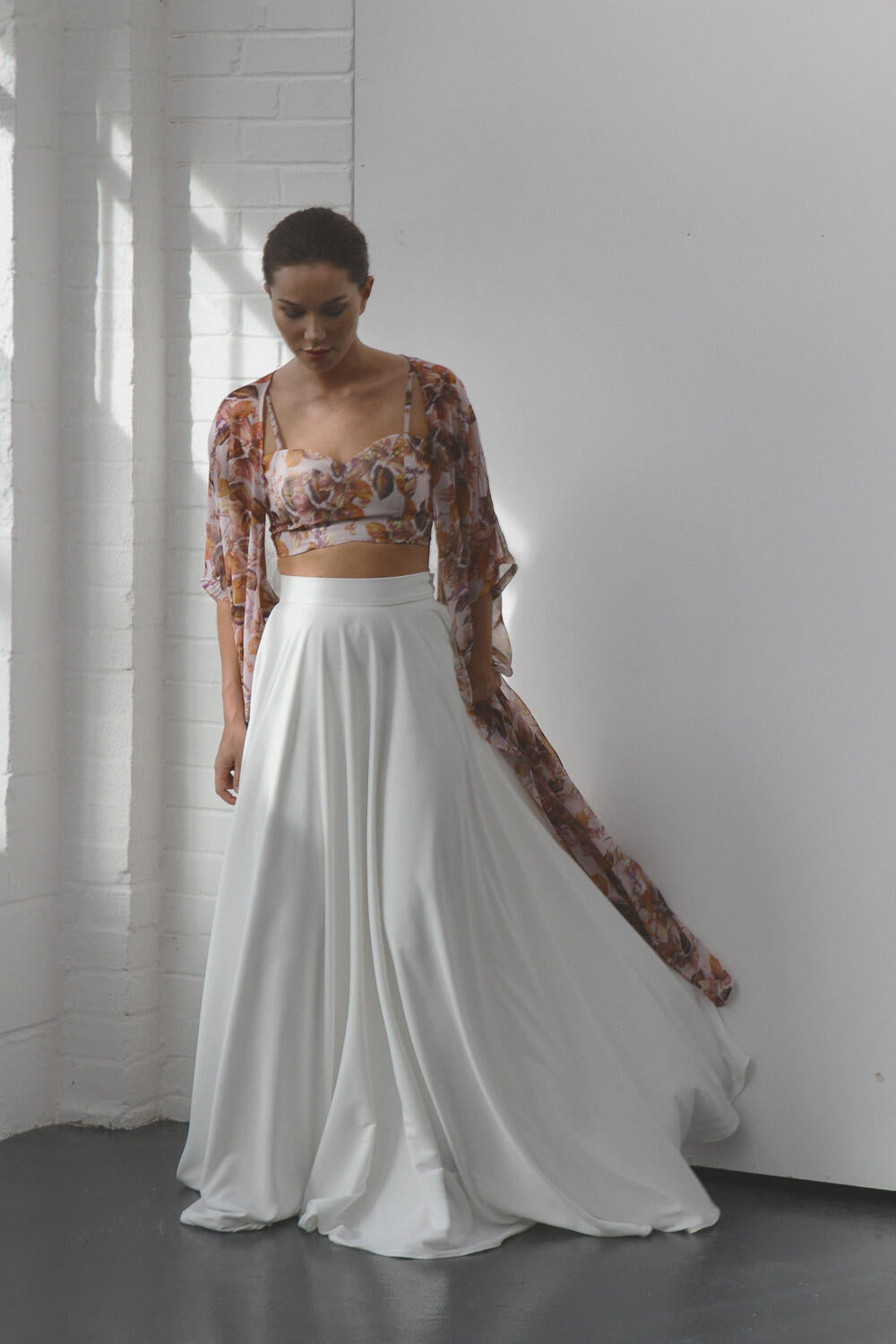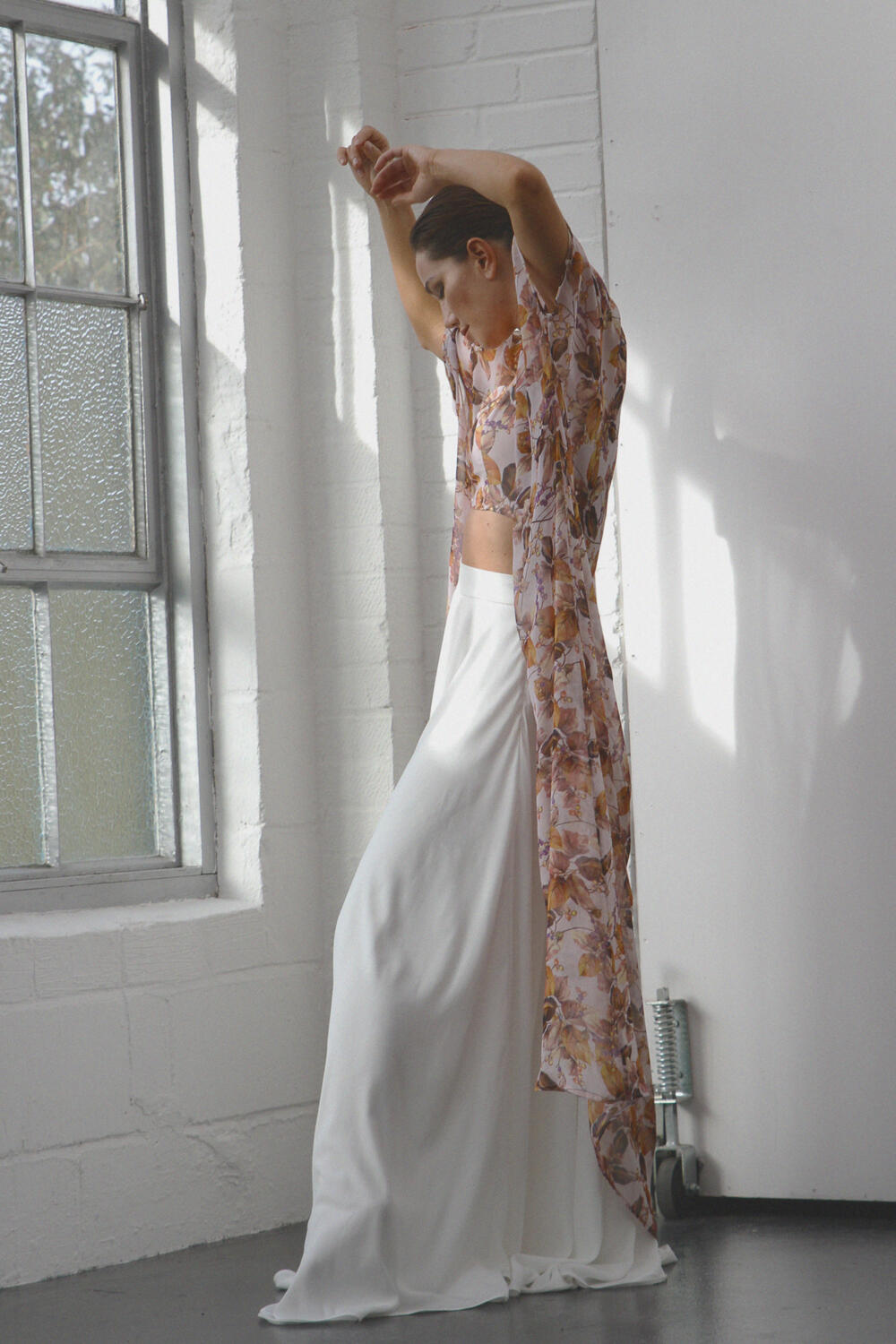 Aurora is designed by women, for women. It's for the sophisticated woman who wants effortless style, grace and convenience to suit her busy lifestyle. This collection has been purposefully designed with comfort in mind, you can slip on and off without any fuss. We have also incorporated little details like pockets on the skirts so you can keep that lipstick to hand and always be ready for your moment to shine.

It's for you, for me – UME London